Happy Fourth of July to all of our readers!
I decided to celebrate the holiday last night by painting American flags on my nails after finding
this pin
on
Pinterest
. It was surprisingly much harder than I thought, but I got compliments today on it, and I like it, so I'm pleased.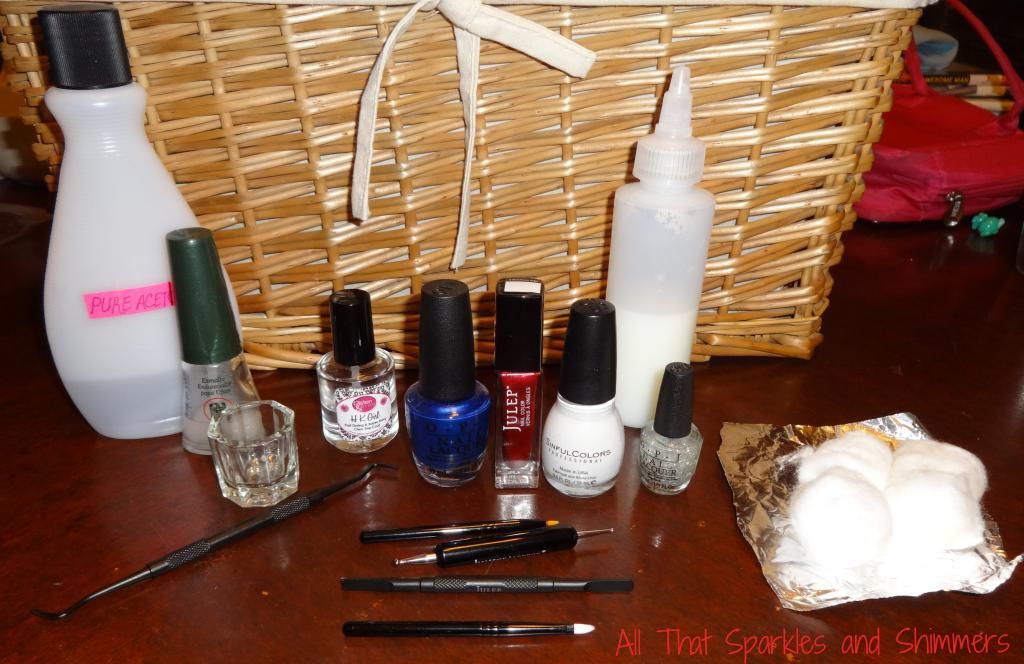 What you will need:
Polishes in red, white and blue

Silver glitter, preferably one with round glitter in it

Nail art striping brush
1) Prepare all of the supplies you will need, including your polish, brushes, a clean-up brush, acetone, base and top coats, and a piece of foil to dribble the red and white on for the flag portion.
2) Apply your base coat and allow to dry.
3) Apply two coats of your blue, leaving a diagonal line at the top of your nail and space for the striping. Allow to dry.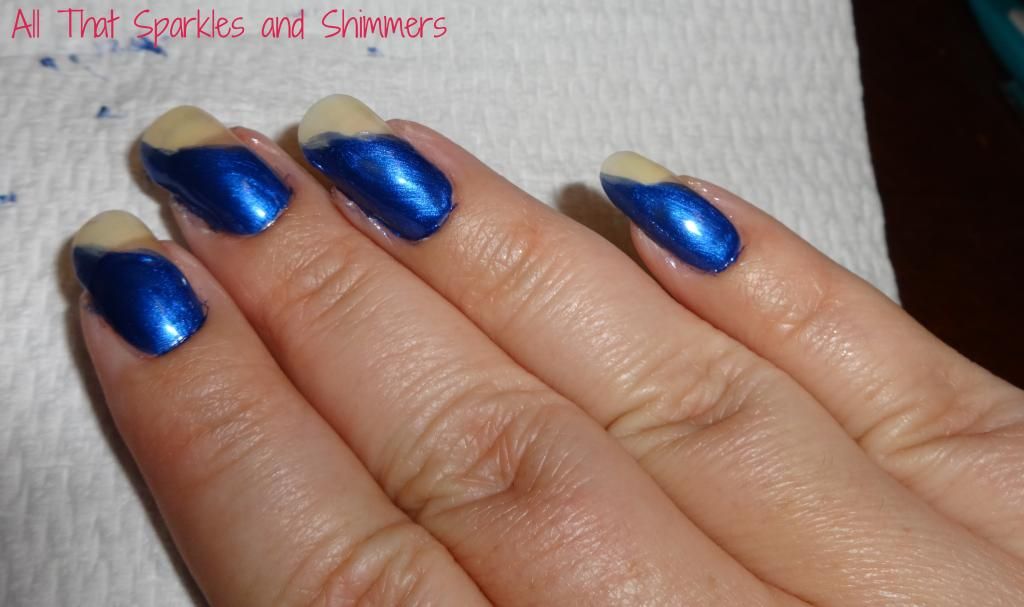 4) Apply two coats of your red on the tips, slightly overlapping the blue but keeping the line where the two colors meet as straight as possible. It doesn't have to be perfect as this line will be covered by white. Allow to dry.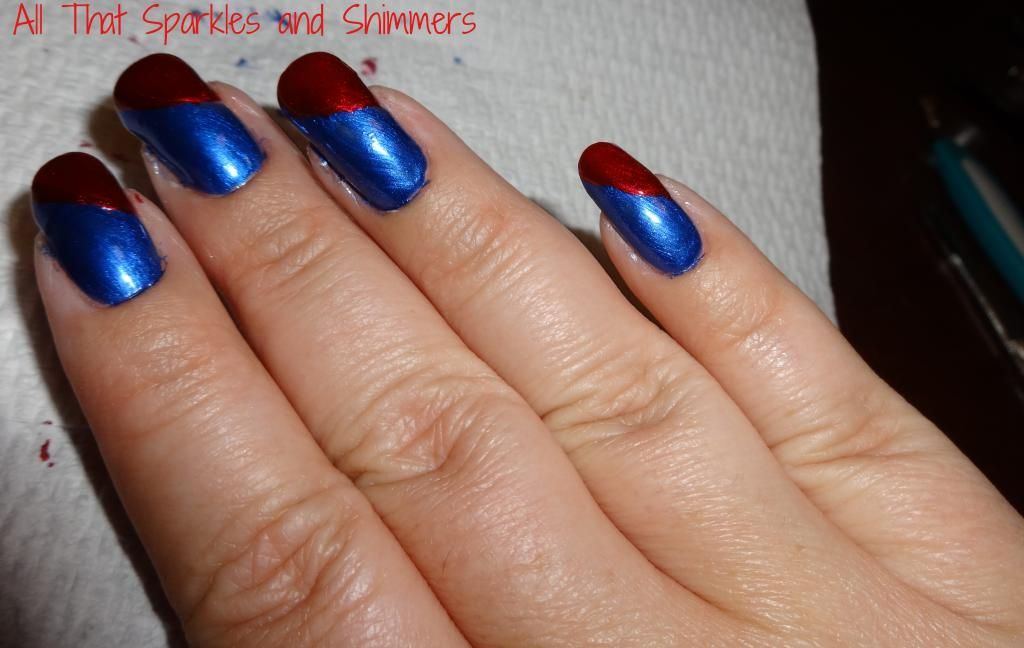 5) Apply a good-sized blob of white to the foil. Take your striping brush and start with the line where the blue and red meet. Brush a thin line over this area and then repeat with two stripes above in the red area. Clean your striping brush in acetone. Because of the dark colors of the red and blue, I had to go over the white lines twice to ensure that the white was completely opaque.
6) Apply a good-sized blob of red to the foil. Take your striping brush and straighten out the lines if needed with the red. I found that by the time I got to the striping, my hands were shaking from the concentration and my white lines weren't completely straight. Applying red lines between the white cleaned that up.
7) Apply your glitter to the blue area of each nail. My glitter that I chose was a microglitter with round glitter in the suspension so I made sure that there was 1-2 pieces on the brush before applying it so I had a combination of microglitter and round glitter on each nail.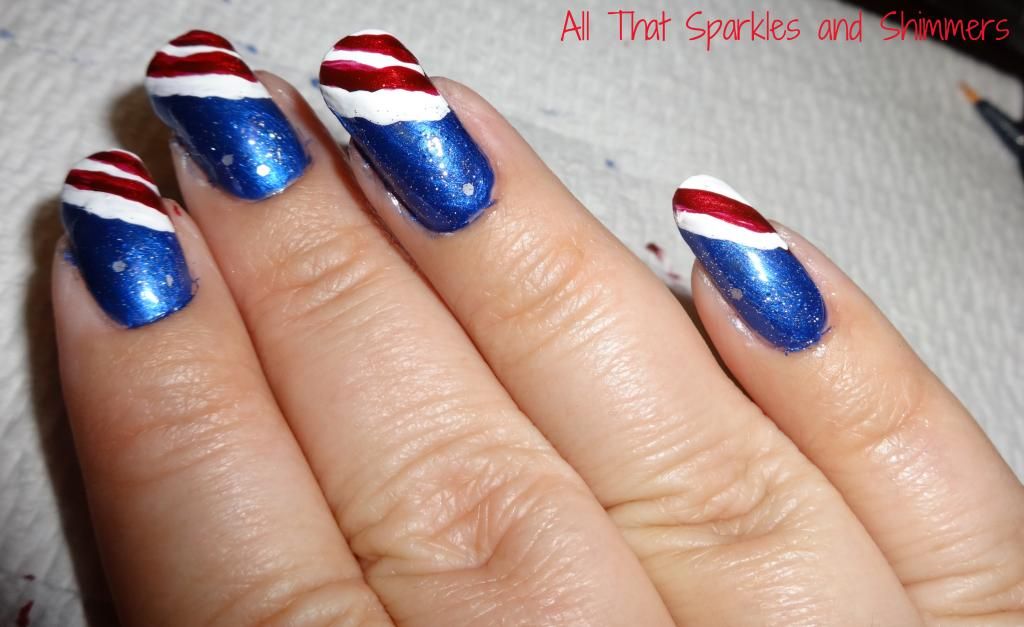 9) Use your clean-up brush dipped in acetone to clean up any errors. Because of the different shapes of the art, I found that my edges needed to be cleaned up a lot.
10) Finally, apply one last coat of top coat.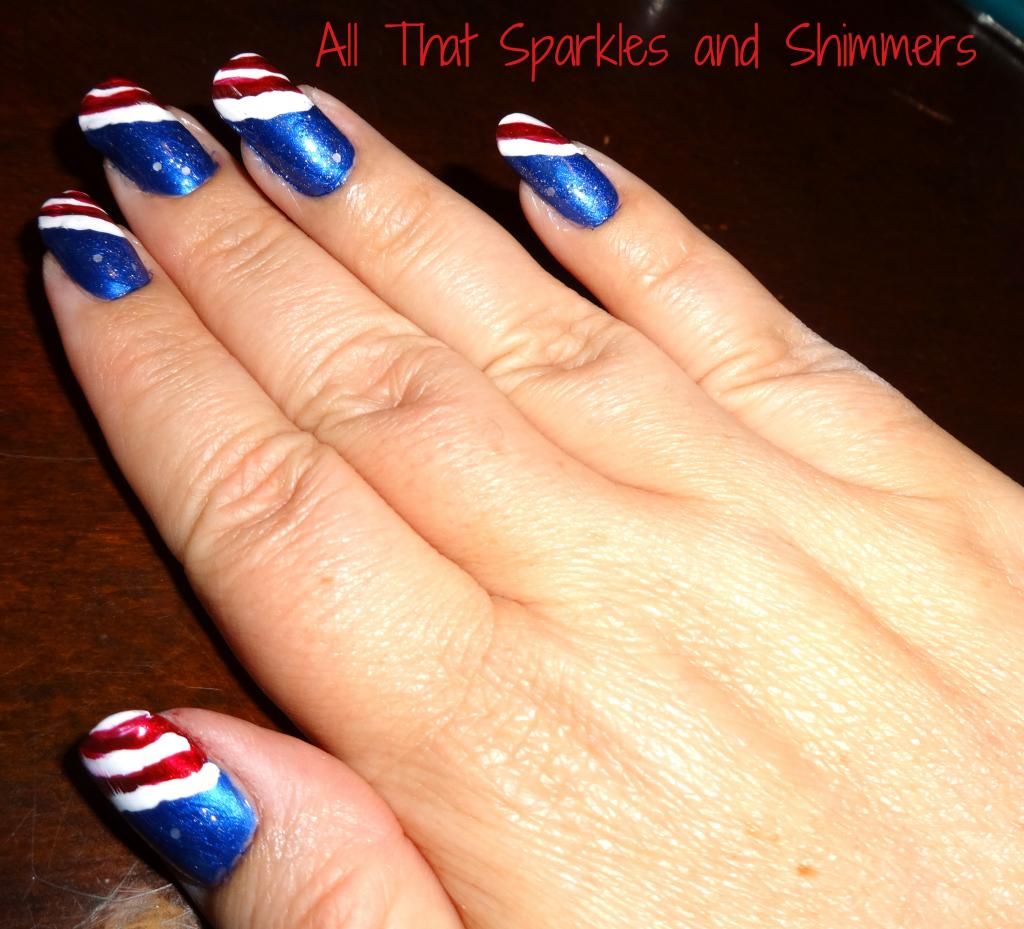 Pair your mani with a red or blue ring and your best patriotic duds (I wore a blue eternity band, red t-shirt and glitter star earrings that I got on sale at
Walmart
) and you are all set to be patriotic in style!
I hope everyone is safe today and has a great time, whatever you are doing!