My hair is straight. Stick-straight. And thin. I'm talking no life, no body, nothing. If there was negative curl, my hair would be it.
What is worse? What is worse is having hair that refuses to do what you want it to do. Over the years, I have tried mousse, gels, hair sprays, and finally, sometime in college, just gave up. Nothing is worse than feeling like your hair is sticky or dirty all the time, and I am one of those people that always has her hands in her hair. I try not to but it's a hard habit to break, like nail biting. And if you mess with your hair, you stimulate oils.
My solution to the problem was simple. I just let it grow and pulled it back. No fuss, no muss, no styling, no products. The end result was that I looked like I was stuck in the 1970s forever. And I was born in the 1970s. On a trip with my sister, she suggested that I do something different and cut it. I did cut it into a wedge. I cut off fourteen inches and donated the hair to Locks Of Love. (By the way, please keep this wonderful cause in mind if you ever decide to cut off your long hair.)
Over the next two years, I slowly cut my hair shorter and shorter and shorter. Every time I went to the stylist, I told her, "Just a little bit more, it's just hair." I kept waiting for that magical I-don't-have-to-do-anything hair style to appear. I tried some products. I tried a flat iron. I tried a large round brush. Nothing worked, my hair never could be replicated to even a smidgen of what the girls in the salon could make it look like. Granted, I know that I'm not supposed to be able to do that...if I could, they wouldn't have jobs!
Then, the hair product that I can't live without to this day entered my life when my stylist said, "I'm going to try some styling oil on your hair." Tiff, if you're reading this, I'm talking about you! My first reaction was, OMG NO! OIL!? ON MY HAIR!? I even think the look of horror was evident on my face. If I had one word to describe my hair, it is oily all the time. The only time it is NOT oily is right after I shower and dry it.
Obviously, if I am saying that I can't live without it, you have figured out that it was a winner, winner, winner! I don't travel without it now. I put it into a big Ziploc bag and off it goes with me when I travel, but every time before I blow out my hair, it is rubbed very lightly through my wedge locks.
There are so many good things I can say about this product. Paul Mitchell Awapuhi Wild Ginger Styling Treatment Oil is the stuff of dreams where my hair is concerned. Where to start?

For starters, you don't need a lot. And I mean it. This is not conditioner, ladies, where the directions say use a dime-size and we all put on a silver dollar size. We all do it. Why else do we all run out of conditioner faster than shampoo? A dime-sized amount in the palm of my hand is the perfect size for my chin-length tresses, so I'd say start small depending on the length of your hair and increase accordingly. Too much and you could have a serious hair disaster I rub it on my hands and lightly run my hands through my hair, avoiding rubbing it into my scalp. A small bottle of this great stuff lasts me three to four months, and the bottle in the picture above I anticipate will last at least a year.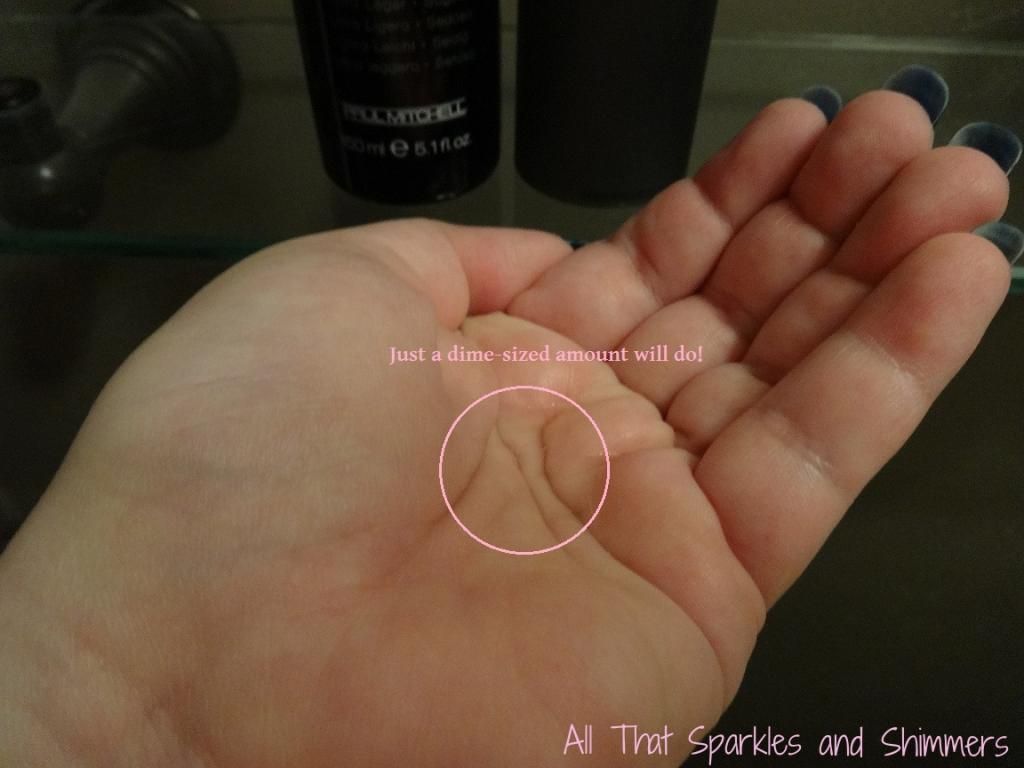 Second, the smell is rather pleasant...if you like the smell of ginger. Now, it's a pleasant scent...you don't conjure up images of PF Chang's or gingersnaps when you put it through your hair. I'd describe it more as a pleasant earthy smell, like what you would smell in a spa, with ginger undertones. It's not a bad thing and it's not strong. I only mention it because if you have an aversion to ginger, it may bother you, but I find it pleasant.
Third, the effect that it has on my hair is wonderful. It smooths my hair, it tames, and it gives my hair just that little bit to be able to hold the shape that I give it when I am blowing it out. For my haircut, I blow my hair completely dry on high, and then turn the blast down to low but still on high heat to round brush the ends so they curl under. And best of all, my hair doesn't feel like there is a product in it, which is really hard to achieve with as thin as my hair is. It just feels silky but not oily.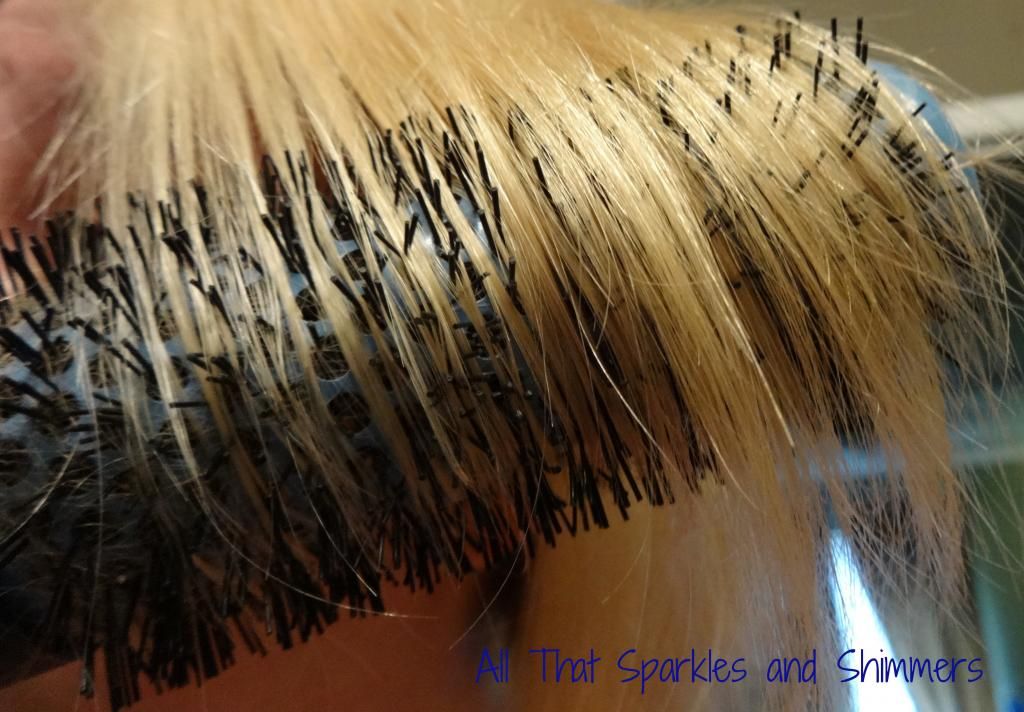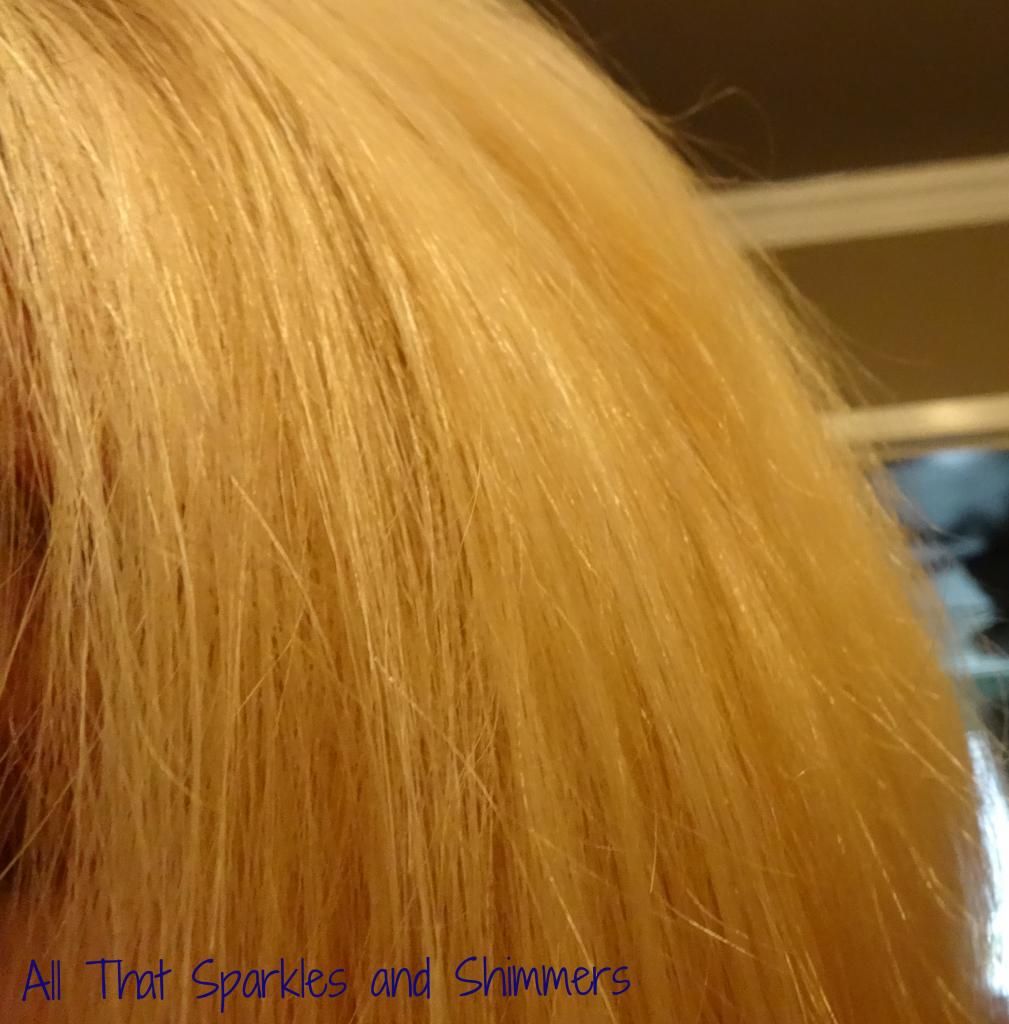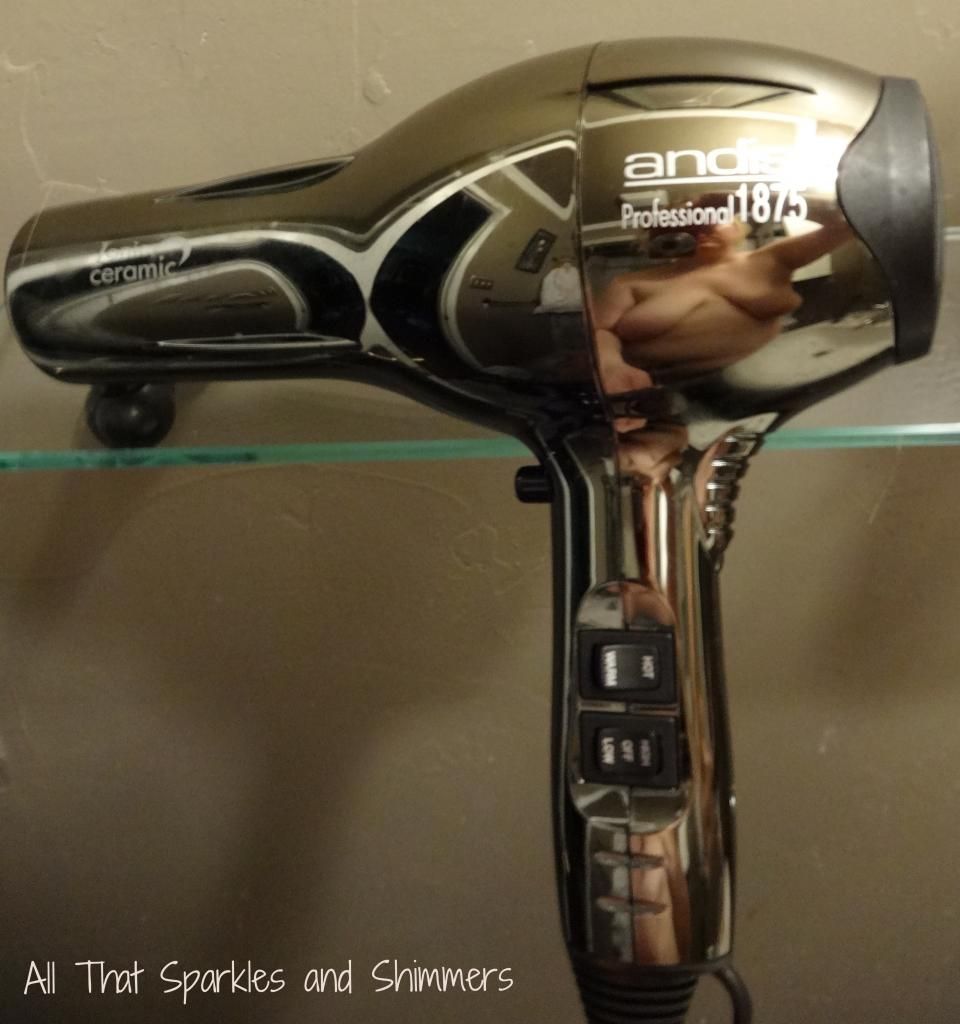 The other two items that complete my hair team are my hair dryer, Andis Professional 1875 Ionic Ceramic hair dryer, and my round brush, the Spornette Prego Medium Ceramic Round Brush #265. My hair dryer has the perfect amount of heat and perfect amount of air, and I love my round brush so much, I bought a second one when I found it on sale for traveling. I have tried other round brushes, but there is something about the amount of bristles that this particular brush has that is perfect for holding my hair. Plus, it has a ceramic barrel and it heats up when my hair dryer blows on it which helps with the slight curling under that I work for on my hair.
As always, all products discussed in this article are featured on our Pinterest board if you would like to follow us there. Thanks for reading!